The Kasperi Kapanen Trade Makes No Sense for the Penguins
The Leafs got a king's ransom for a bottom six scorer and created cap space in the process.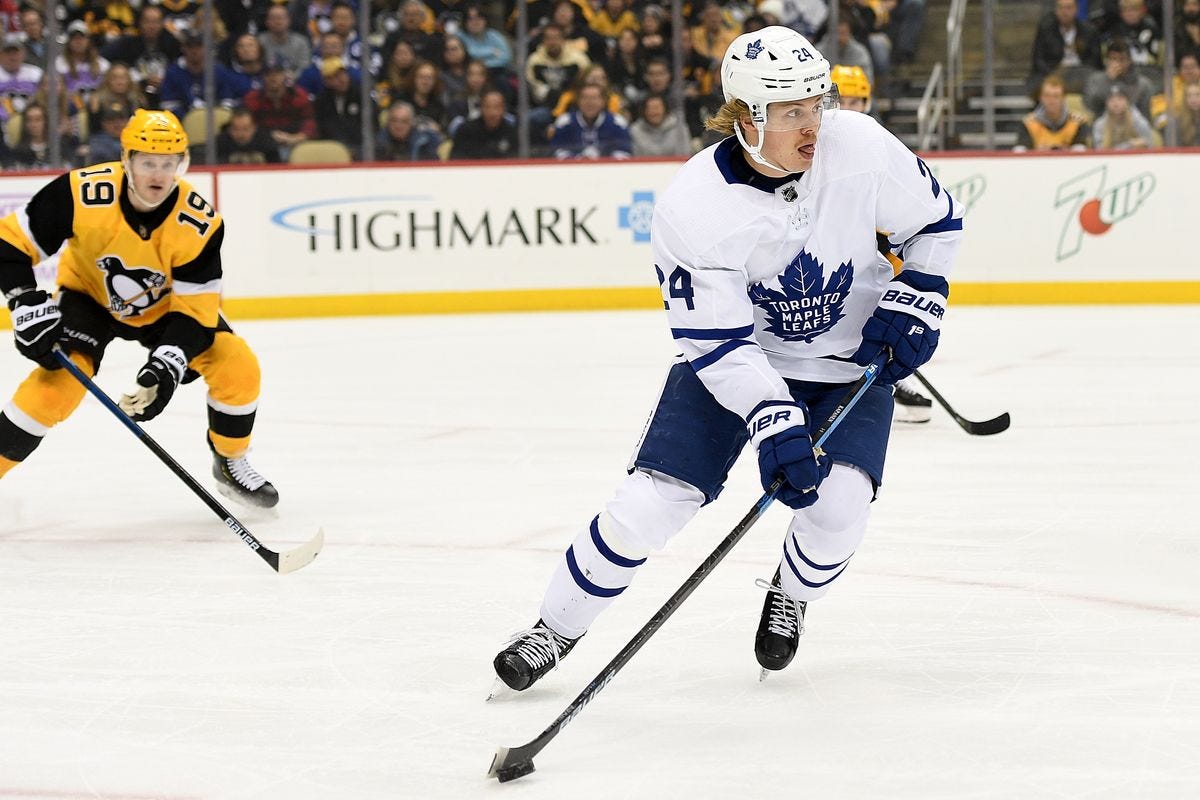 Who Did the Penguins Get?
Kasperi Kapanen has been anything but consistent so far in his NHL career. He's a reliably slightly-above-average finisher, but aside from that he's been all over the map. In 2017-18, he profiled as a defence-only bottom six forward. In 2018-19, he played lots with Auston Matthews and kept up very well. This past season, he plummeted to below replacement-level and his play at both ends of the ice collapsed.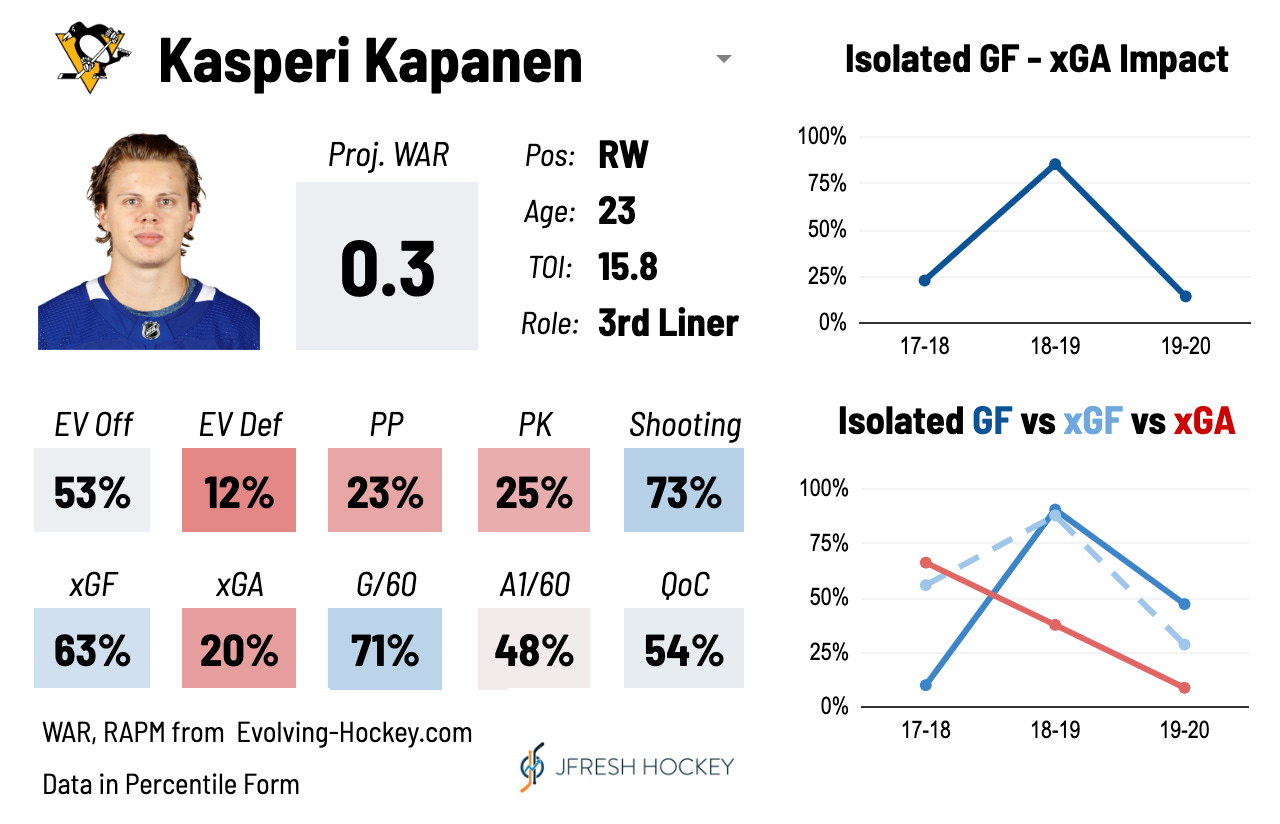 He's a poor special teams player, which I suppose is silver lining considering that the Pens don't really have room for him there.
Stylistically speaking, Kapanen might improve the Penguins' transition game, as he's been relatively consistent when it comes to creating zone entries and exits with possession of the puck. Presumably this is a product of his speed, which I would imagine is a main reason that Jim Rutherford targeted him.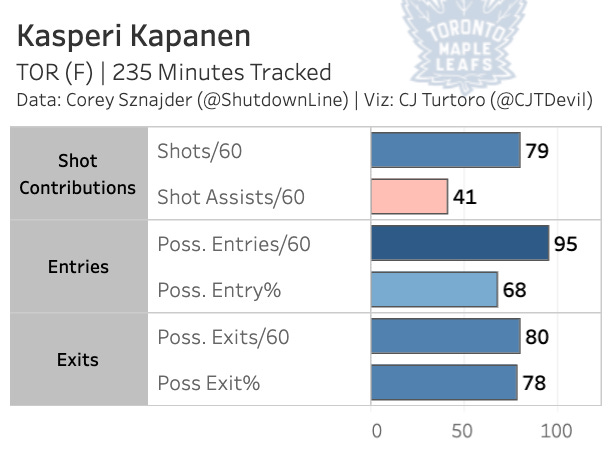 While that's a nice asset to have, a commonly noted issue with Kapanen has always been his ability to back up his speed with the decision-making and hands that you need to play at such a fast pace. To thrive with Sidney Crosby, you need to be able to think the game at a high level - can Kapanen do that?
The other assets (Pontus Aberg and Jesper Lindgren) will be playing in Wilkes-Barre Scranton unless something goes horribly wrong, and neither projects to have an impact in Pittsburgh.
Who Did the Leafs Get?
The biggest asset is obviously the 15th overall pick. While it's obviously impossible to fully project how valuable that selection will prove to be, Dom Luszczyszyn projects that a 15th overall pick is worth about 4.9 expected wins in the first seven seasons after the draft. That's well above what Kapanen is projected to provide the Penguins in that time. I'm no prospects guy, but based on how excited Pittsburgh writers were about guys like Connor Zary it seems like the Leafs are in a nice spot here.
Evan Rodrigues seems like the good kind of Kyle Dubas acquisition. Like Kapanen, he struggled this season, but his results in bottom-six minutes in the past three years look pretty good. At 5v5 he could be an effective defence-first fourth liner. His qualifying offer is high at $2M, but it wouldn't surprise me if the Leafs choose not to qualify him and then sign him as a cheap UFA. I have to mention that he is projected to have a higher Wins Above Replacement next season than Kapanen based on his past three seasons of work.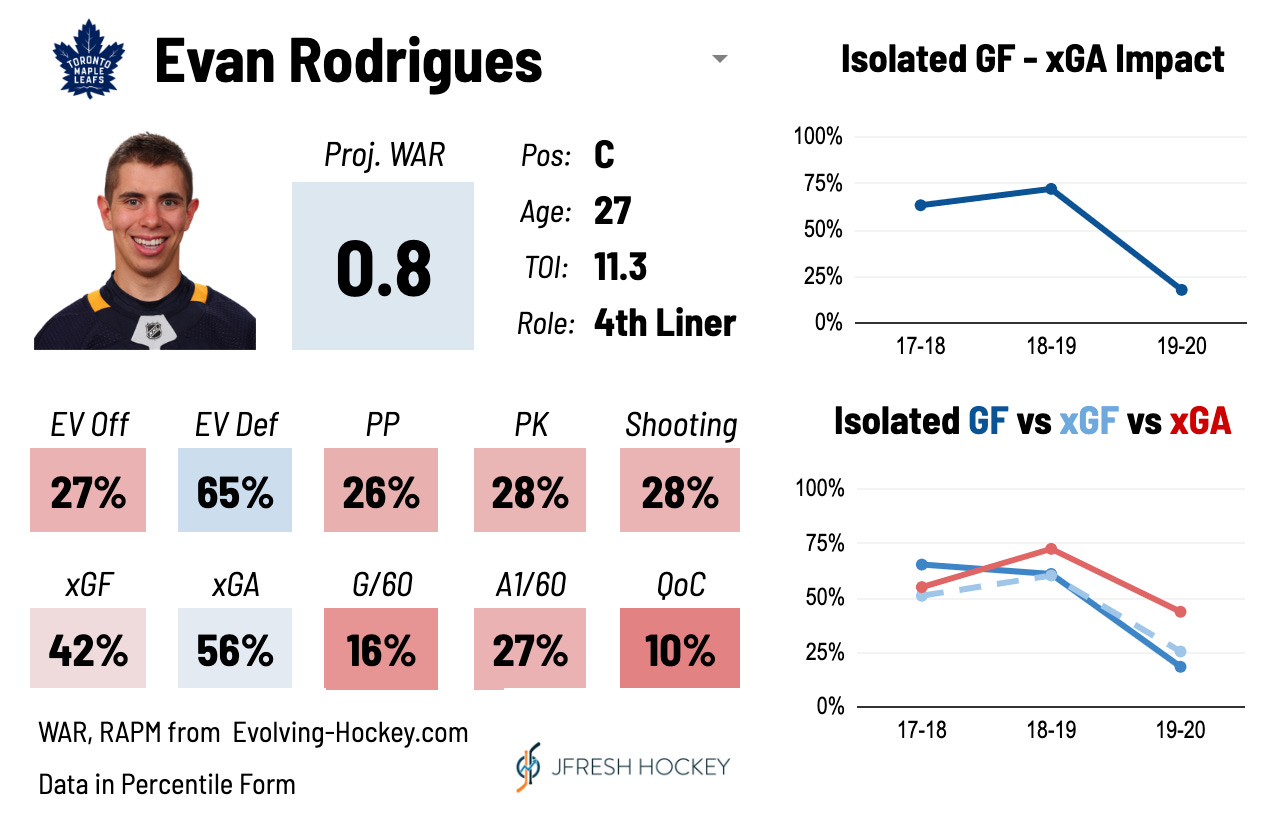 Filip Hallander was either the Penguins' 2nd or 3rd best prospect, depending on who you ask. Here's what Scott Wheeler had to say about him:
Hallander's one of those rare players who can play up and down a lineup and adjust his role to his linemates. Need him to drive a third line as its best player and have the puck a lot? He can do that. Need him to play off the puck on a second line where he's not the most talented player? He can do that. Need an energy guy who can play fast and get in on the forecheck on your fourth line? He's well-suited for that.
Sounds like exactly the kind of prospect the Leafs value and need. (Incidentally it also sounds like exactly what the Penguins need too…)
David Warsofsky is a throw-in, but he's a solid offensive AHL defenceman (who's also 5"9, respect.)
Verdict
I have long said that Kasperi Kapanen was the player it made the most sense for the Leafs to move. With William Nylander and Mitch Marner in the top six and a surplus of young wingers, it didn't make sense for the cap-strapped team to hang on to him - on top of that, I speculated that his draft pedigree and physical tools would cause a foolish team to hugely overvalue him. And I was right.
Kapanen will make the Penguins faster, and might improve their transition game. He has an intruiging upside, but has been ineffective far more often than he's been a real impact player. Rutherford clearly thinks of him as a long-term top six forward, but it remains to be seen whether that's actually what he is. I think the idea that he would fit well with Crosby based on his speed is neglecting how much Sid needs his linemates to think the game at a high level. For now, he projects as an all-tools-no-toolbox bottom six scorer. That's not worth selling the farm for at all.
The Leafs got a kings ransom in return for an expendable third liner. They got cap space, which they desperately needed. They got a very valuable draft pick which gives them plenty of options moving forward. They got a nice prospect who could be a contributor in the near future. And on top of that, they got a decent bottom-six RFA forward who could very well be more effective (if less flashy) than Kapanen. My only concern with them moving Kapanen is that they were selling low - but apparently nobody told Jim Rutherford that.